Magic Dollars - Magic Mushroom Rewards Program
Our Rewards program for Shroomland! Because we want to give back to you.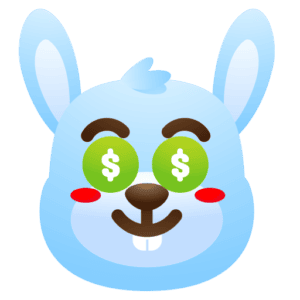 Our rewards program is called Magic Dollars. We genuinely believe that this is one of the top rewards program for magic mushrooms and cannabis in all of Canada, and you can't find a website with shrooms online that is better. As a matter a fact, w're fairly confident that we are one of the only online shroom dispensaries to offer a rewards program at all. At Shroomland, it is essential for us to build a community with our customers so we understand that if we want customers to be loyal with us, then we need to return the favour by giving back, and voilà, the magic dollars rewards program was born. Simply put, the more you buy at Shroomland, the more dollars you will earn and in turn, the more you will save!
You can earn Magic Dollars in a variety of ways such as making purchases, leaving product reviews, referring friends, and more. The program will constantly be updated with new ways to earn and new prizes to redeem. We want to make this not only one of the best reward programs in the industry, but in the world as a whole. We will be giving out prizes, raffles, special gifts, freebies, and a lot more stuff as features in our Magic Dollars Programs.  Special prizes, raffles, giveaways, and freebies are just some of the amazing features of our Magic Dollars Rewards Program! 

No expiration date. Keep your points forever. 
Earn 100% of your total purchases as points when you buy magic mushrooms and all other products. To put it in perspective, if the subtotal of your cart is $100, you will get 100 points. Every dollar you spend will give you 1 point. (Subtotal value)
In our bulk product section, you will earn 25% of your purchases as points. If you're subtotal is $100, then you will get 25 Magic Dollars. (Subtotal value)
You will earn points on all purchases, even if you are purchasing products that are on discount. 

25 Magic Dollar points = $1 CAD

You can view your Magic Dollars Dashboard in your My Account page. This will display your points, redemptions, potential rewards and more. 

You can redeem your points on any order that has a subtotal of $80 or more. Which is our minimum order value anyways. 

You can use up to 1000 Magic Dollars ($40) per order
We are always looking for new, great offers to add to our program so constantly check back to make sure you get the most value out of our magic dollars program
Magic Dollars will be credited to your account once your order has been delivered and is marked as completed on our end. 
We make it very easy to redeem your magic dollars.
You can redeem your Magic Dollars before in your cart, before checking out.
View your Magic Dollars Dashboard at any moment to see your current balance and to see stuff you can redeem.
Magic Dollars could be redeemed as long as you reach you have a cart subtotal of $80, which is our minimum order amount, regardless. Feel free to redeem for discounts on your smaller orders or save up your Magic Dollars for a bigger order! 
Your Magic Dollar account balance must be at least 130 Magic Dollars ($5.20 CAD) in order to redeem.
If you prefer freebies with your order rather then discounts, we offer that too. At any time you can check your available options during checkout or in your personal Magic Dollars Dashboard. 
You can not use Magic Dollars with Coupons in the same order. They cannot be combined.
Almost every single item in our menu can be redeemed with Magic Dollars, even if the item is on sale.
There are lots of ways to earn Magic Dollars, we suggest using whatever method you can!
Of course the simplest most straight forward way to earn Magic Dollars is from purchasing products with us. The easiest way to earn Magic Dollars is by making product purchases. 
You could Earn Dollars from simply leaving unique honest reviews on our shop or on a product you have purchased from us. 
Making a referral, ordering a certain amount of times from us, placing bigger order, are all methods that will help skyrocket your Magic Dollars too. 
Please keep an eye out because we are always striving to add new offers and things to redeem. 
Each customer of Shroomland with an account can view all things that have to do with their rewards via their Personal Dashboard in their account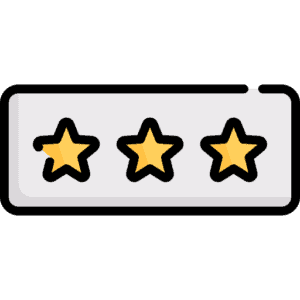 Reviews help us grow and we're here to reward you.
You can Earn 15 points ($0.60)for every unique review written. The points will be automatically credited to your account. WE ARE AWARE: If you try writing multiple spam reviews, we will take notice instantly and your account will be suspended immediately. All your Magic dollars will be revoked from your account. Respect our program and other fellow members of our community. 

Shroomland is not just a shroom delivery, we are a community with intentions of growing. 
You know how the old saying goes right? You are who your friends are! We believe that this is a good thing. If you enjoy our products then your friends will too. Refer a Friend of yours and claim your Magic Dollars instantly.
How it works?
You can find your personal Refer-A-Friend link in your Magic Dollars Dashboard
Simply send this code to the person you wish to refer. Ensure that when they visit shroomland.ca that they are using that code.
As soon as your friend completes their first order, THEY will earn a 500 point bonus ($20). What's even better is that you will earn 200% of your friends purchase in Magic Dollars!
To put this in perspective, if your friend makes an order and the subtotal of that order is $100, they will earn the regular 100 points plus an additional 500 bonus points. You will earn 200 points because you are earning 200% on their $100 order subtotal.
This works once per referral!
A couple Terms & Conditions we must mention.
Of course there are the few bad apples who will try to abuse our Magic Dollars rewards Program, which is why there are a few rules in place.  
Magic Dollars can not be earned when redeeming Magic Dollars on an existing order. 
During 

checkout,

a

 

note will appear that will indicate if you are earning Magic Dollars on that order.
Some products wont be eligible for earning Magic Dollars. As of right now, 100% of our products our eligible, however you may see in the future that some products are not. 
Our website minimum order is $80. You can redeem Magic Dollars on orders that are $80+ but no less.
To redeem your Magic Dollars, there must already be at least 130 Magic Dollars in your account. 
You can redeem up to 1000 Magic Dollars per order ($40)
There are Thresholds for the amount Magic Dollars that can be redeemed. For example, on a $80 you could redeem a certain amount of Magic Dollars, vs a $200 order where you could redeem a larger amount of Magic Dollars. More specifics in your exclusive dashboard.
Redeeming freebies could be subject to the items availability.
If an account is found to not be acting honestly and attempting to take advantage of our program in a negative way, all Magic Dollars will be revoked from their account and their account may be suspended. 
The terms and conditions of the Magic Dollars Rewards Program is subject to change at Shroomland's Discretion.