Magic Dollars - How To: Redeem Points
Redeeming or using your Magic Dollar Rewards Points is very simple. 
If you are ready to use your points, here are some stuff to remember: 
Magic Dollars need to be transformed into your desired reward before using them.
Once you transform them into your desired reward, you will be given a coupon code
Then you can copy the coupon and paste it in the checkout section of your order, or you can simply click, apply coupon, and your coupon will be applied. 
Coupons can not be used in conjunction with each other, you can only use one per order.
Redeem Rewards*
*You could also redeem your rewards from your Personal Account Dashboard or when you view your cart, or when checking out.
Step 1 – Open Magic Dollars Dashboard
Step 2 – Head to the redeem section
Step 3 – Click on my Rewards –> Rewards
Step 4 – Choose the reward that you want and click the "redeem" button
Step 4a – If you end up redeeming your rewards through your dashboard, or from the cart or checkout page, then make sure to click on the "apply coupon" option or redeem now.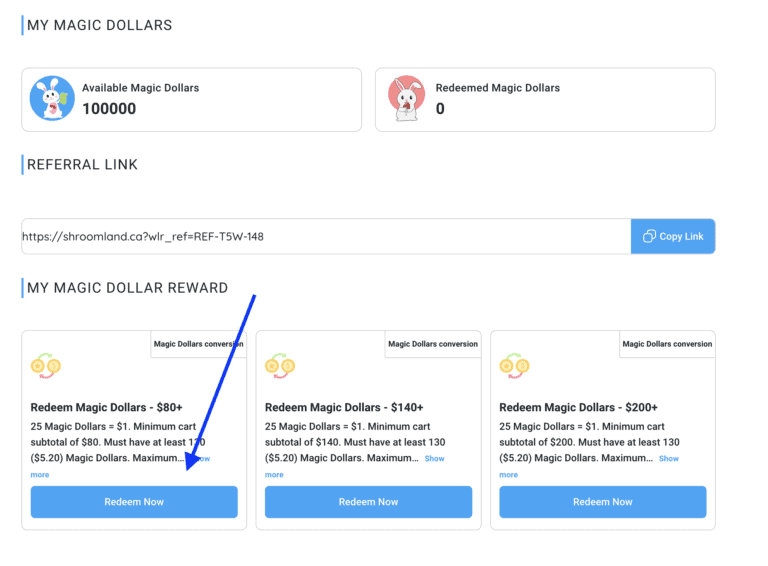 Step 5 – Once the coupon is applied, you will see the reward applied in your cart, whether it is a discount or a prize